Three weeks to the official launch of Kalyna on May 1st! March 12th marked the celebration of Stonehouse Publishing in Edmonton and all five Stonehouse authors read and met with over 200 guests. Wonderful evening to celebrate the maverick spirt of Netta Johnson and Julie Xerex of Stonehouse!

I am honored to present the list of upcoming dates/ readings for Kalyna:

May 1st - Loft 112 - Closed Event by invitation only -at capacity Thank you to SHELF LIFE BOOKS

May 23rd: Ukrainian Heritage Cultural Village - Directions:
The Ukrainian Cultural Heritage Village is located 25 minutes or 50 km (30 miles) east of Edmonton along Highway 16, just 3 km (1.8 miles) east of Elk Island National Park.
For visitors traveling westbound along Highway 16, the UCHV is located approximately 30 minutes or 55 km (33 miles) west of Vegreville.

- Readings at 12 noon and 2 pm on Opening Weekend! Free for the Public with admission to the Park
Be sure to check out their FACEBOOK page for more details on all the activities to CELEBRATE SPRING!

May 25th: Altadore Community Launch: Closed event by invitation only - at capacity Thank you to SHELF LIFE BOOKS

August 21st: Babas and Borshcht Festival - Lamont Alberta - Reading at 1:30 pm. Open to the Public


I will post more readings as the dates are available. Until then, let me know what you think of Kalyna. I am on Goodreads and welcome your reviews and comments.

​





Powered by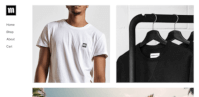 Create your own unique website with customizable templates.