The very first draft of Kalyna began with a different quote than that of Emily Dickinson. It was:

"Until Justice rolls down like water and righteousness like a mighty stream..."

Martin Luther King The Dream

I wasn't able to use this quotation and yet, it was my guiding force; it still speaks to me, the flow of it, the journey of justice that is never-ending. At this year's Justice Film Festival, director Ryan Boyko's award winning documentary, " That Never Happened" will shine a light on the internment camps of WW1. Hundreds of Calgarians will share in the personal memories and visit the camps on film. It is my sincere hope that the film will be a catalyst for discussion and understanding among us. The theme of justice is

ever-present in our communities today as we reconcile the past on so many levels. We are ready; let's accept the challenge.

"We are not makers of history; we are made by history."
Martin Luther King Jr.
Powered by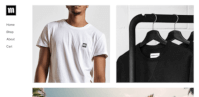 Create your own unique website with customizable templates.