In her picture book, Flags, Maxine Trottier describes a child's journey to British Columbia at the time of the Japanese internment in Canada - WWII. The child views the circumstances of her neighbour's internment with disbelief, protectiveness and an urge to begin again. It is equally so with " Kalyna", a novel born of an event in Canadian history.

The internment of Ukrainian Canadians during WWI has long been a silenced event in Canadian history. The internment camps across Canada housed men, women and children. In 2008, almost 100 years after the first internment camp opened, Prime Minister Stephen Harper acknowledged the internment of Ukrainian Canadians and provided an endowment for education and research.

"Kalyna" is a celebration of life, of the power of family and community and of forgiveness. It is the journey of Wasyl Federchuk, a young Galician with a dream to come to the "last best west" who settles in the bloc community Edna-Star in Northern Alberta. His life story, the trials and challenges coupled with his family's love and resilience, forms the foundation of this novel of redemption.

Set on the rugged rolling prairies of Alberta and in the majestic Rocky Mountains, the novel emphasizes the human bond to the landscape and explores how the land informs and connects us to each other. As Maxine Trottier writes, " It is a small thing, but a garden must start somewhere."

This is my seed, my small idea to share with readers, a tiny part of Canadian history, a snapshot of our incredibly beautiful country and an opportunity to explore motivations, fears and strengths within ourselves.



Powered by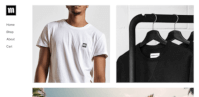 Create your own unique website with customizable templates.