May 26th marked many milestones for our family including Kalyna being chosen as the EXPORTING ALBERTA AWARD WINNER at the Canadian Author's Association Dinner in Edmonton. What a true honour and I am committed to spreading the story of Kalyna Canada wide!

Thank you to Loft 112 for hosting my "Riding the Waves of A Newfoundland Summer" Poetry Readings in July! Loved every minute of sharing this extraordinary province with the audience over lunch.

July also brought another nomination for Kalyna and Stonehouse with a Publishers of Alberta award nomination. Awards are September 15th in Edmonton!

August 11-13th, I had the opportunity to join When Words Collide for their stellar conference with participation on two panels and one presentation highlighting Kalyna and the use and reference of historical artifacts and archives. It was amazing! Participants were provided with archival photographs and the writing that came from this was inspiring!

August 15th: I received my issue of PROMIN featuring Kalyna and am just in awe of the wonderful celebration of Ukrainian culture and profiles this magazine provides to our community. Thank you!

September 9th is PEOPLE'S POETRY in East Village and I welcome you to join me for a workshop in Found Poetry leaving from Bakery! Please contact me if you wish more details.

Although summer is ending, I wish you all continued sunshine, light and hope.

From the Atlantic to the Pacific, I am so proud to be Canadian.
Powered by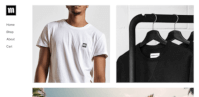 Create your own unique website with customizable templates.