One year ago, Stonehouse Publishing launched five books, authored by people I am now honored to call friends: Melanie Kerr, Danika Stone, Doug Morrison and N. R. Cruse. They are all so supportive and affirming and this journey has been delightful because of them and the readers I have met along the way. Thank you to Netta and Julie for believing in us and our work!

Ralph Waldo Emerson said, " Life is a journey, not a destination..."

There was no destination in mind when I wrote Kalyna except to share the story of my ancestors with my family. Since then, the family circle for Kalyna has widened considerably encompassing many readers across Alberta and Canada including fellow authors. Kalyna has reached overseas through the efforts of many readers and friends and the emails I receive are treasured for their honesty and personal connection to the history, hope and forgiveness that is Kalyna.

The journey continues as book clubs continue to embrace Kalyna and I am honoured to attend two clubs this week to share the process of writing and share in discussion about issues in the novel and of our time. And so, I think it must be book clubs that propel our books to the list above, one year later, maybe not timeless, but Kalyna is timely and I hope to engage with more readers as the months continue. Thank you and let's celebrate ONE YEAR TOGETHER!

Powered by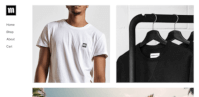 Create your own unique website with customizable templates.