​https://pacifictranquility.wordpress.com/2016/06/02/we-are-all-settlers-was-a-prevalent-thought-as-i-was-writing-kalyna-qa-with-author-pamela-k-clark/

Since the release of Kalyna on May 1st, I have been engaged in wonderful launches, readings and neighbourhood events to promote and share the story of the Ukrainian internment in Banff, Castle Mountain during WW1. Steven Buechler is one of the supporters of Kalyna that I would like to thank. CBC Daybreak Alberta, Shelf Life, Owl's Nest, Audreys and my friends and family have all been spreading the word about Kalyna and it has made a name for itself on the Calgary Herald's Bestseller's list for the past four weeks. I am thrilled with its wider audience and presence in the public realm. Thank you!

As we head into summer and the celebration of the 125th anniversary of the first wave of Ukrainian Immigration to Canada, I am reminded of our amazing quality of life we enjoy here in Canada and will continue to share the story of Kalyna and what it means to be Canadian.

​

Powered by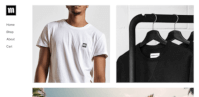 Create your own unique website with customizable templates.