Happy New Year and Happy Year of Canada 150 Celebrations!

I am pleased to share that Stonehouse Publishing is launching its new releases in February this year! What a wonderful journey they are on as a new publishing house in Alberta. Be sure to check out their link to find out more information about attending the launch in Edmonton and their new books.

On January 31'st, I will be presenting at MacEwan University in Edmonton as part of Global Awareness Week. I am grateful for this opportunity to share Kalyna with a new audience and to share how archival photographs, journals and documents came to life in writing Kalyna. A writer's inspiration comes from unique places and mine came from the items themselves and the people within them. The lecture is called History Unbound and explores the wriring of Kalyna as an uncovering of the past, opening up a part of history that was kept quiet for so many years.

Throughout the writing process and promotion of Kalyna, I have learned about many other Canadian artists determined to share the hisotry of the Ukrainian Internment during WW1. One of these artists is Ryan Boyko, a film maker with Armistice Films, and today he released a trailer on youtube entitiled, " It Never Happened." It is commemmorating the internment camps across Canada and he also has many short films/ episodes on you tube as well. I also received a wonderful note from a Canmore singer songwriter named Bradley Bischoff of the Banff Wardens Band who has also written a song called Ghost in the Trees about the Internment. I have included his video below about the Otter Camp in Yoho National Park with his song.

​There is power in numbers and solidarity in our voice. We are raising them together. As we celebrate the 150th anniversary of this beautiful, welcoming and tolerant country, the past must be remembered and preserved.
Powered by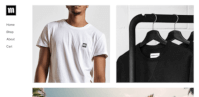 Create your own unique website with customizable templates.