The vibrancy of Autumn colour envelops us, engages and sometimes enrages the senses as it signals darker mornings, sift of frost on the windows and foggy dusk light. Seasons are transformative in so many ways.

As a street poet for People's Poetry Festival, this September, I felt the intimate connection and power of words. Sharing inner stories with an active audience, I participated as a reader and audience member. Through song, pop up poetry, slams and spoken work, this festival transformed my writing this month.

Kalyna was honoured with a nomination for Trade Paperback with The Book Publishers Association of Alberta awards this September and my daughter and I attended the ceremony in Edmonton. We loved rubbing elbows with such acclaimed authors as Beth Everest ( Poet) and Lauralyn Chow ( Paper Teeth) and I stood in awe of the vibrant writing community we are a part of. I am so proud to announce Stonehouse Publishing won the Emerging Publisher's Award!

Stonehouse will also be launching their newest books in Calgary at St. Stephen's Church on Friday, October 20th. Tickets are free on Event brite and it promises to be a wonderful evening showcasing Community builder Lisa Murphy-Lamb's new novel, Jesus By the Dashboard . See you there.

Please come by and say Hi at the Chapters Indigo Cross Iron Mills event on Sunday, October 22nd. There will be many authors including fellow Stonehouse author, Danika Stone, and I greeting readers at this wonderful event.

November tis the season for Christmas Festivals, and Lisa and I will be donning our warmest clothing for our outdoor table at Warner Stables in Banff for the Banff Christmas Faire. Please visit our table for pre-wrapped copies of our novels, felted soaps and miniature paska for your holiday pleasure.

May the season fill your senses with deep reading and journeys to places that transform you.



Powered by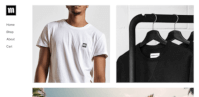 Create your own unique website with customizable templates.