In late September, I attended my first Kalyna book club night! it was wonderful to meet with avid readers with a genuine love of literature. The discussions that ensued were lively, the questions thoughtful and hearing the responses to characters and events in Kalyna was most heartwarming for me. There was an overwhelming sadness that Aya had been left in Montreal. "What will become of Aya?" Katja asks....and so too did the readers at the book club. Stay tuned!

Also, I wanted to thank readers who are sending me notes and letters expressing a personal connection to Kalyna. This means the world to me and I am saving every one of them. Your words are part of our connection to the past and who we are today as Canadians. Thank you so much.

In a few weeks, I am honoured to be attending Turner Valley Library as part of their OUT LOUD Author Series. I am working on a powerpoint full of inspiring quotes, archival photos and historical sources that became part of Kalyna. Please join us on November 3rd at 7pm if you are in the area.

As a member of the 2016 Historica Canada Advisory Board, I was asked to submit ideas for upcoming Historica Minutes for 2017/2018. Without hesitation, my top pick was the internment of Ukrainian Canadians during WW1 in 24 camps across Canada. I will update the progress of this as it becomes available.

I was also thrilled to learn from Stonehouse that Kalyna is heading into second printing! I am grateful to all the readers, the libraries, the festivals, the independent bookstores and Chapters/ Indigo for taking Kalyna cross country! Thank you for all your support.
Powered by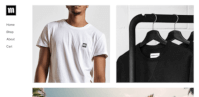 Create your own unique website with customizable templates.