I am a mother. I am a teacher. I am a writer. I am a reader.

I absolutely love teaching, long to find the treasured time to write and relish in reading, escaping into a novel, scouring the Globe and Mail for articles of interest and craving poetry that makes me close my eyes and visualize the moment being captured.

These are turbulent times, when good writing matters immensely. Our stories are what will sustain us and bring us peace of mind. I want to share the last 4 books I have read as inspiration for what sustains me: Conclave by Richard Harris, The Lonely Hearts Hotel by Heather O'Neill, Homegoing by Yaa Gyasi and 100 Days by Juliane Okot Bitek. I could go back farther and each book of fiction or poetry would have similar connections. Literature and Poetry engage the psyche of human nature in a profound way and teach us empathy. This I firmly believe.

100 Days is a book of poetry I first picked up at the Writer's Guild of AB Conference in Calgary last year. Each poem is thought provoking and life energizing. These are poems which emerged from the experience of the Rwandan genocide and when I first opened the book, I read," There's no denying these haunted days are not necessarily days of grey -there are flowers everywhere- beauty is always undeniable" Each poem is so beautiful, heartfelt and moving. You can read one in its 8 - 10 lines and feel like it is expressing the sentiment of one's lifetime. These are moving poems and a gift to our collection of literature.

Conclave is a fictional account of the conclave choosing the next pope. The underlinings of such an undertaking are revealed in this behind the scenes look at the secrets of the papacy. Richard Harris brings to light the conflict within each human being, and within the confines of a group mentality. It questions what is right and what is important and what does the world need now? The ending is enlightened.

Homegoing begins in Ghana and soon stretches to London and America as two babies live diverge into different worlds within our world. Absolutely stunning and poetic writing from Yaa Gyasi make this a journey of "what if's?" It gives us pause for thought about how where we are born and when we are born defines us.....or does it.....or does it have to?

The Lonely Hearts Hotel has had such mixed reviews that I want to give it a shout out as another achievement for Heather O'Neill. She braves issues that are untouchable and inconceivable in their brutality but there is always a silver lining. Find the silver lining, the space within us that endures. She somehow manages to weave a lifelong friendship with humour, tragedy, danger and revelation of the seedy underbelly of big city life in Montreal and New York City all at the same time. It is a novel of our time for accepting the past and moving forward with courage and conviction.

Powered by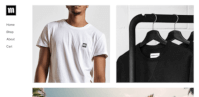 Create your own unique website with customizable templates.